Congratulations from OmniCard!
Activate your card. You will need your card number and the 3 digit CVV number from the back. You may also be required to enter an activation code which should have been provided to you by the card purchaser.
Register your card. The registration process is used to identify the primary cardholder and is protected information.
Start using your OmniCard Rewards Card! You may check your balance here at any time by selecting that option below.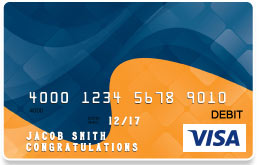 If you need to update your registration information, contact Customer Support at 877-357-4975.